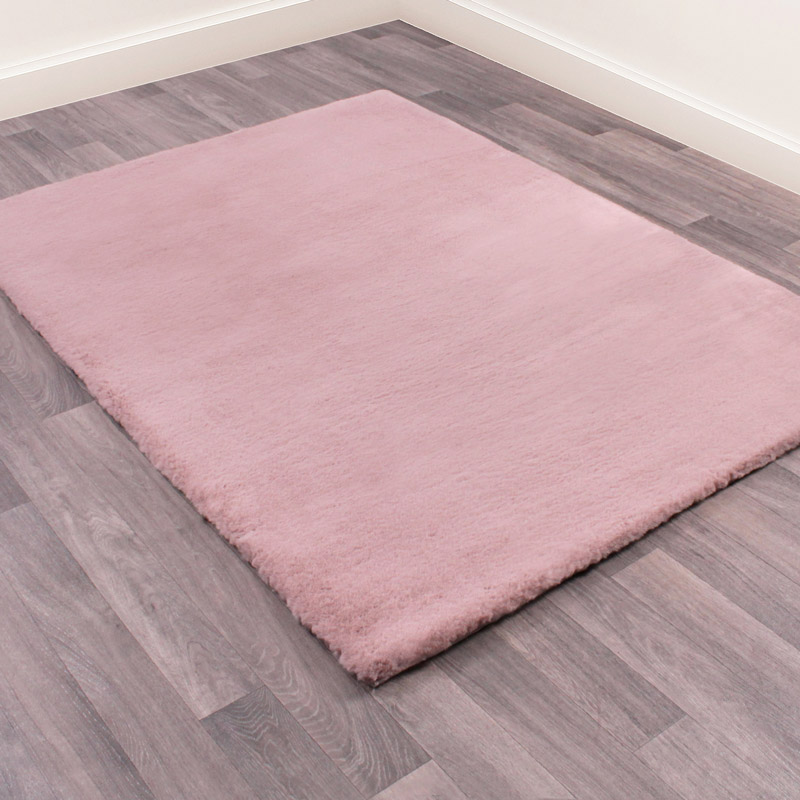 This Large Pink Faux Fur Rug is a great look for the home that loves comfort and style. Beautiful faux fur rug in blush pink, made from 100% polyester with a luxurious pile. Ideal for the living room, hallway, office or bedroom space. Perfect look for the modern, contemporary style home decor. This rug will make a fabulous centrepiece for any interior. Part of a large selection of rugs available in an array of sizes, colours and designs
Large Pink Faux Fur Rug 120cm x 170cm
Product code: MM32505
Out of stock
Additional information
Measurements:
170cm x 120cm (width x length)
66.9inch x 47.2inch (width x length)
Delivery
Estimated Delivery: 3-12 days
Delivery Available
Click & Collect - Collection available from our store - DN11 8BZ
Proof of card registered address and ID may be required

Click & Collect from Doncaster store

£0.00

Standard delivery - In most cases, this will be delivered by our own delivery drivers, we will let you know your delivery date within 2 -12 working days of order and provide a 3 hour time-slot 36 hours in advance of delivery. If you live in an area we do not visit, we have to deliver your order via a Third party pallet courier. Please note the pallet delivery will be to your property kerb. Our Pallet delivery company may not be able to provide a time slot in some cases. *exclusions apply

Standard Delivery - Wed 25th May - Thu 9th Jun

£0.00




FREE on orders over £50

Weekday Of Choice - We may be able to deliver a day of choice furniture item by our own delivery drivers. However , on most occasions we will have to deliver your order via a pallet for day of choice delivery. Our Pallet delivery company may not be able to provide a time slot in some cases. *exclusions apply

Weekday of choice -

£44.95

Weekend Delivery - We may be able to deliver a day of choice furniture item by our own delivery drivers. However , on some occasions we will have to deliver your order via a pallet for day of choice delivery. Please note the pallet delivery service is a delivery to kerb side only service and Our Pallet delivery company may not be able to provide a time slot in some cases *exclusions apply

Weekend -

£74.95
Exclusions - Please note these delivery timescales are for UK mainland postcodes only, if you wish to have your order delivered to a non UK postcode, additional delivery time and charges may apply. You will be advised of the delivery charge before payment.
Read More on our postage & delivery page*exclusions apply
Description
This Large Pink Faux Fur Rug is a great look for the home that loves comfort and style. Beautiful faux fur rug in blush pink, made from 100% polyester with a luxurious pile. Ideal for the living room, hallway, office or bedroom space.
Perfect look for the modern, contemporary style home decor. This rug will make a fabulous centrepiece for any interior.
Part of a large selection of rugs available in an array of sizes, colours and designs
Part of a large collection of rugs available in a wide array of colours, sizes and designs.
Want to see more items like this? Browse our Home Decor and Accessories collection for more options.
Additional information
Colour: Pink
Material(s): Polyester
Material type: 100% Polyester
170cm x 120cm (width x length)
66.9inch x 47.2inch (width x length)