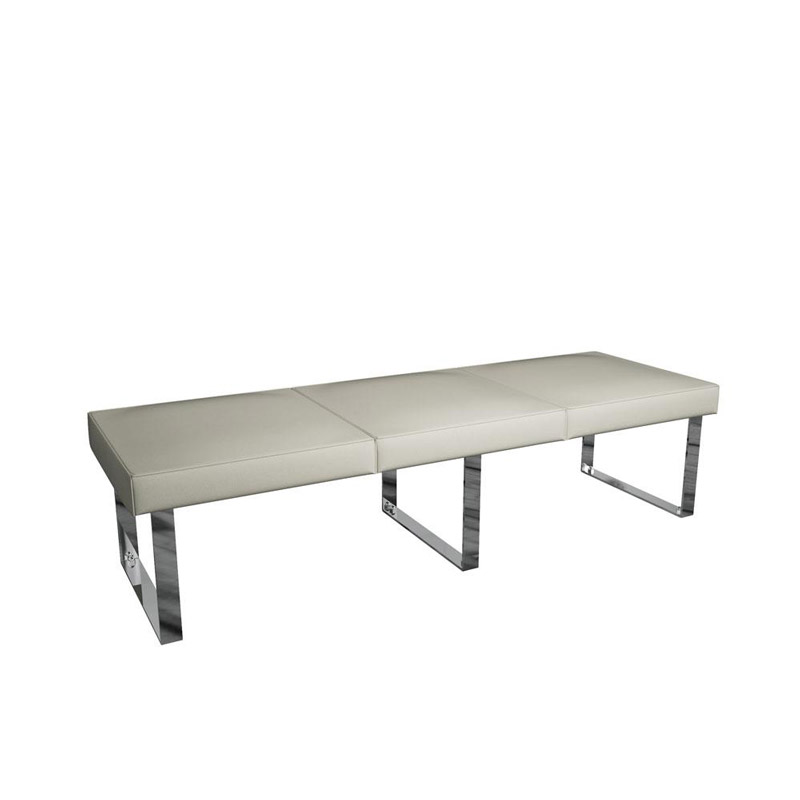 This Large Retro Taupe Dining Bench from the Aria Range is made up of just the right mix of contemporary and retro styling. Made of metal, PU, Foam, MDF in a taupe colouring and retro dining style. A backless seating bench which would sit pretty in a hallway with storage space underneath or pair perfecting with other styles and sizes from the Aria range for dining room / kitchen seating. Just one of many pieces from the Aria range which can be mixed and matched to suit your home style, needs and layout
Large Retro Taupe Dining Bench - Aria Range
Product code: MM33237
Additional information
Measurements:
180cm x 46cm x 50cm (width x height x depth)
70.9inch x 18.1inch x 19.7inch (width x height x depth)
Assembly: Assembly required
Delivery
Delivery Available
Standard delivery - Delivery by courier between 9am and 5pm within 3 days of order. *exclusions apply

Standard Delivery

£0.00




FREE on orders over £50
Exclusions - Please note these delivery timescales are for UK mainland postcodes only, if you wish to have your order delivered to a non UK postcode, additional delivery time and charges may apply. You will be advised of the delivery charge before payment.
Read More on our postage & delivery page*exclusions apply
Description
This Large Retro Taupe Dining Bench from the Aria Range is made up of just the right mix of contemporary and retro styling. Made of metal, PU, Foam, MDF in a taupe colouring and retro dining style.
A backless seating bench which would sit pretty in a hallway with storage space underneath or pair perfecting with other styles and sizes from the Aria range for dining room / kitchen seating.
Just one of many pieces from the Aria range which can be mixed and matched to suit your home style, needs and layout
It is not just stylish as it also provides many seating layout options.
Many other items in this range to make any room complete.
Additional information
Product Range: Aria
Colour: Silver, Taupe
Material(s): Metal, PU, Foam, MDF
180cm x 46cm x 50cm (width x height x depth)
70.9inch x 18.1inch x 19.7inch (width x height x depth)
Assembly required