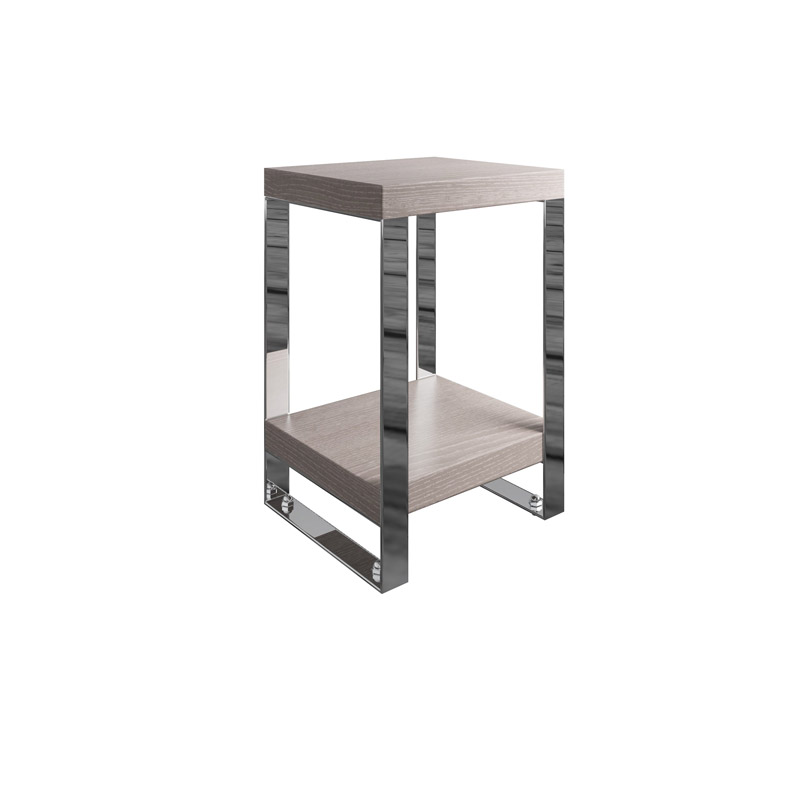 This Oak Grey And Chrome Side Table / Bedside Cabinet from the Ezra Range is a sleek, stylish furniture choice. Made of Oak, Pine, Rubberwood, Oak Veneer, MDF, Metal with non scratch feet and a chrome and grey oak finish. A stunning modern side table or bedside cabinet that would look stunning in a living room, bedroom, conservatory or office space where you could display a lamp, vase or ornament. A stylish and practical furniture piece which is sure to get people talking. This would pair perfectly with other furniture pieces such as the sideboard or coffee table from our Ezra range
Oak Grey And Chrome Side Table / Bedside Cabinet - Ezra Range
Product code: MM33252
Additional information
Measurements:
40cm x 60cm x 35cm (width x height x depth)
15.7inch x 23.6inch x 13.8inch (width x height x depth)
Delivery
Delivery Available
Standard delivery - Delivery by courier between 9am and 5pm within 3 days of order. *exclusions apply

Standard Delivery

£0.00




FREE on orders over £50
Exclusions - Please note these delivery timescales are for UK mainland postcodes only, if you wish to have your order delivered to a non UK postcode, additional delivery time and charges may apply. You will be advised of the delivery charge before payment.
Read More on our postage & delivery page*exclusions apply
Description
This Oak Grey And Chrome Side Table / Bedside Cabinet from the Ezra Range is a sleek, stylish furniture choice. Made of Oak, Pine, Rubberwood, Oak Veneer, MDF, Metal with non scratch feet and a chrome and grey oak finish.
A stunning modern side table or bedside cabinet that would look stunning in a living room, bedroom, conservatory or office space where you could display a lamp, vase or ornament.
A stylish and practical furniture piece which is sure to get people talking. This would pair perfectly with other furniture pieces such as the sideboard or coffee table from our Ezra range
Part of a large collection of Coffee Tables available in a wide selection of styles, sizes and colours.
Want to see more items like this? Browse our Furniture category for more options.
Additional information
Product Range: Ezra
Colour: Silver, Grey, Oak
Material(s): Metal, Oak, Pine, Rubber wood, Oak Veneer, MDF,
40cm x 60cm x 35cm (width x height x depth)
15.7inch x 23.6inch x 13.8inch (width x height x depth)