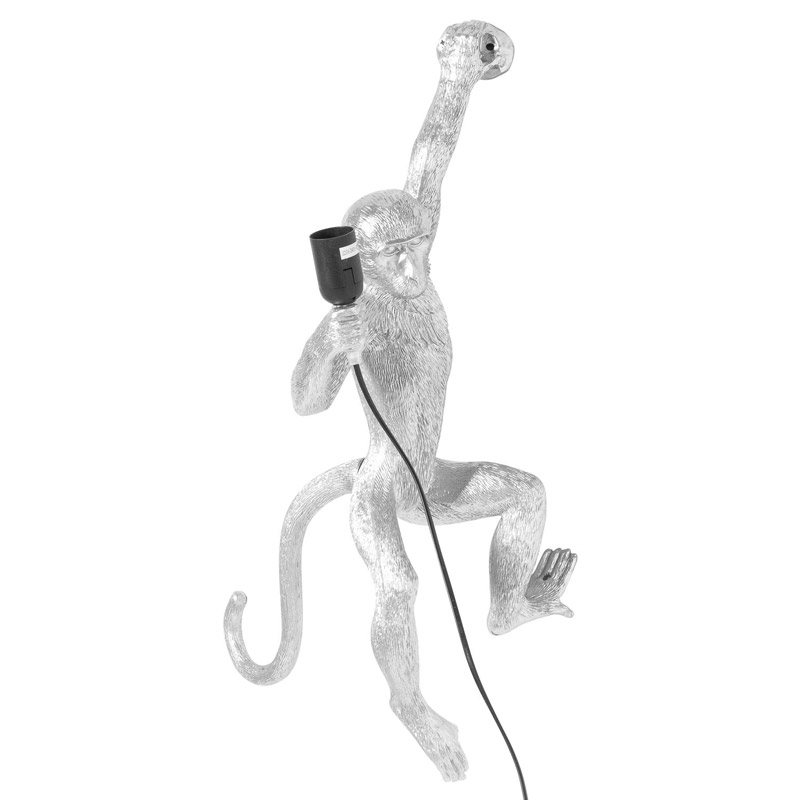 This Silver Monkey Wall Light is a fab lighting choice for lovers of the eclectic and quirky style. Made from resin in a metallic silver finish and features an inline switch. A quirky home decor accessory, this cheeky monkey is sure to add a fun element to any room. Ideal for use in the living room, hallway, office or bedroom, attaches to the wall with screw holes on the arm and foot. Perfect for the vintage to modern interior styles
Silver Monkey Wall Light
Product code: MM33017
Additional information
Measurements:
38cm x 66cm x 34cm (width x height x depth)
15.0inch x 26.0inch x 13.4inch (width x height x depth)
Delivery
Delivery Available
Standard delivery - Delivery by courier between 9am and 5pm within 3 days of order. *exclusions apply

Standard Delivery

£0.00




FREE on orders over £50
Exclusions - Please note these delivery timescales are for UK mainland postcodes only, if you wish to have your order delivered to a non UK postcode, additional delivery time and charges may apply. You will be advised of the delivery charge before payment.
Read More on our postage & delivery page*exclusions apply
Description
This Silver Monkey Wall Light is a fab lighting choice for lovers of the eclectic and quirky style. Made from resin in a metallic silver finish and features an inline switch.
A quirky home decor accessory, this cheeky monkey is sure to add a fun element to any room. Ideal for use in the living room, hallway, office or bedroom, attaches to the wall with screw holes on the arm and foot.
Perfect for the vintage to modern interior styles
Part of a large collection of lighting available in a wide array of styles, colours and designs.
Want to see more items like this? Browse our lighting collection for more ideas.
Additional information
Colour: Silver
Material(s): Resin
38cm x 66cm x 34cm (width x height x depth)
15.0inch x 26.0inch x 13.4inch (width x height x depth)