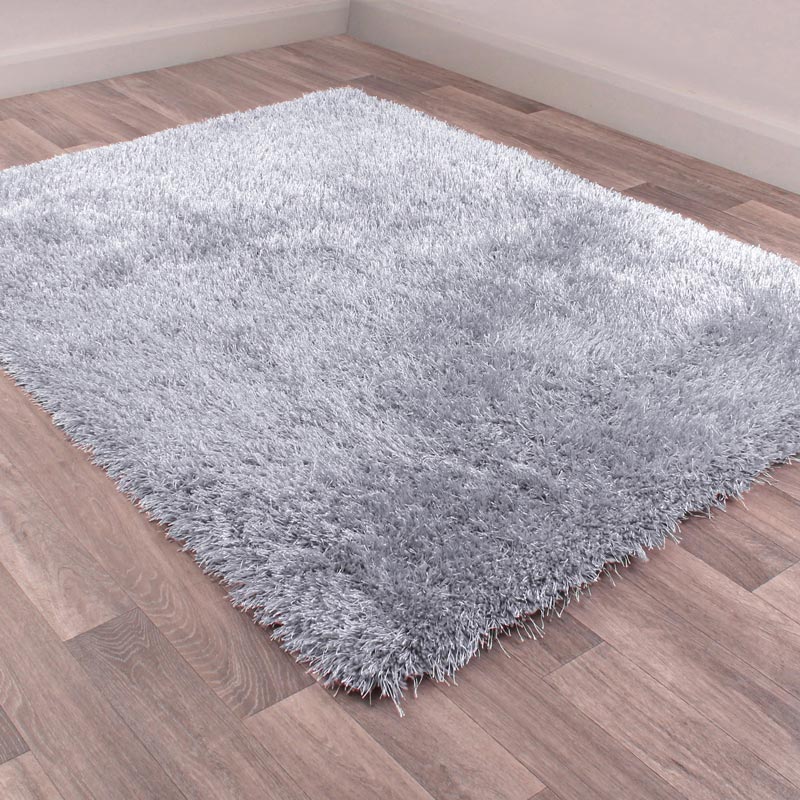 This Shaggy Silver Rug is perfect for the modern, contemporary styled interior. In a silver finish, the rug is the ideal centrepiece for the living room, hallway, bedroom or office space. Super soft and luxurious, made from 100% polyester, the silver colour makes a beautiful statement and will suit many themes and colour schemes With various size and colours available, this rug will fit in with many interiors designs
Shaggy Silver Rug 80cm x 150cm
Product code: MM32394
Additional information
Measurements:
150cm x 80cm (width x depth)
59.1inch x 31.5inch (width x depth)
Delivery
Delivery Available
Standard delivery - Delivery by courier between 9am and 5pm within 3 days of order. *exclusions apply

Standard Delivery

£4.95




FREE on orders over £50
Exclusions - Please note these delivery timescales are for UK mainland postcodes only, if you wish to have your order delivered to a non UK postcode, additional delivery time and charges may apply. You will be advised of the delivery charge before payment.
Read More on our postage & delivery page*exclusions apply
Description
This Shaggy Silver Rug is perfect for the modern, contemporary styled interior. In a silver finish, the rug is the ideal centrepiece for the living room, hallway, bedroom or office space.
Super soft and luxurious, made from 100% polyester, the silver colour makes a beautiful statement and will suit many themes and colour schemes
With various size and colours available, this rug will fit in with many interiors designs
Part of a large collection of rugs available in a wide array of colours, sizes and designs.
Want to see more items like this? Browse our Home Decor and Accessories collection for more options.
Additional information
Colour: Silver
Material(s): Polyester
Material type: 100% Polyester
150cm x 80cm (width x depth)
59.1inch x 31.5inch (width x depth)