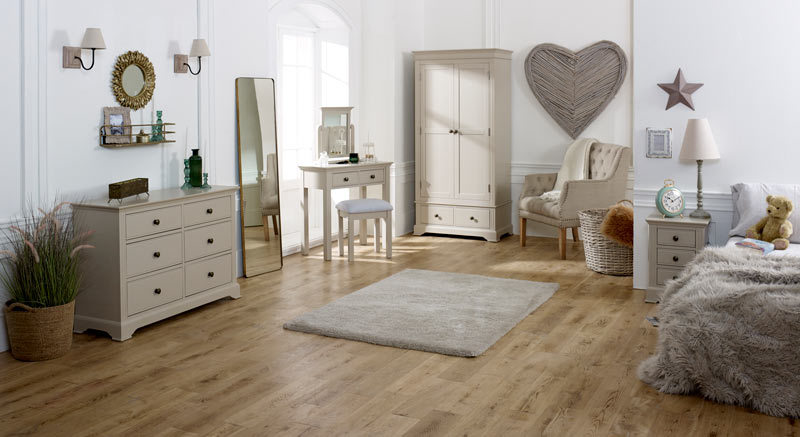 Your Bedroom should be a sanctuary away from the rest of the world, dedicated to sleep and relaxation. However, too often our Bedroom spaces become overloaded with laundry, clutter and other everyday items, making it difficult for us to truly relax.
If you want to makeover your bedroom into a place of pride, read our 5 Tips For A Bedroom Makeover!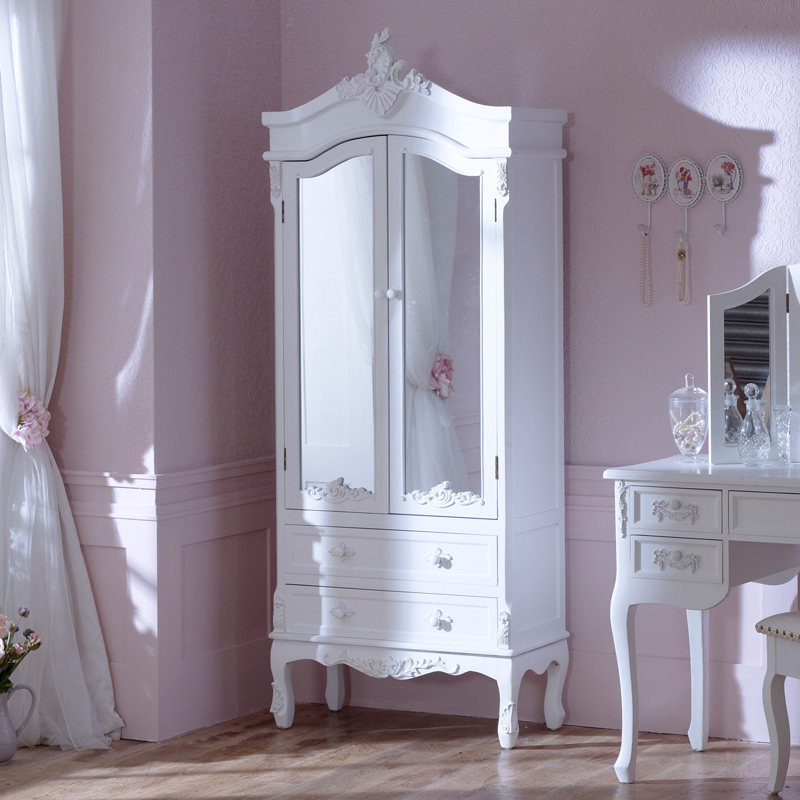 Tip 1.) Pick the right clothing storage
Clothing can immediately make a room seem untidy, whether it's dirty laundry or a pile of clean clothes, if you haven't got the space it's going to make your room seem messy. The simplest way to avoid this is picking the right clothing storage! For those of us who haven't been blessed with built in storage in our bedrooms, a wardrobe, closet or clothing rail is the way to go!
Our bestselling clothing storage item is our beautiful Pays Blanc Range Mirrored Closet!
A vintage style, rococo inspired furniture piece, this closet is ideal for those lacking in space, but are still in need of storage. It includes two storage drawers and two shelves, for maximum storage. There is also a large wardrobe included in this collection, for those with a little more space.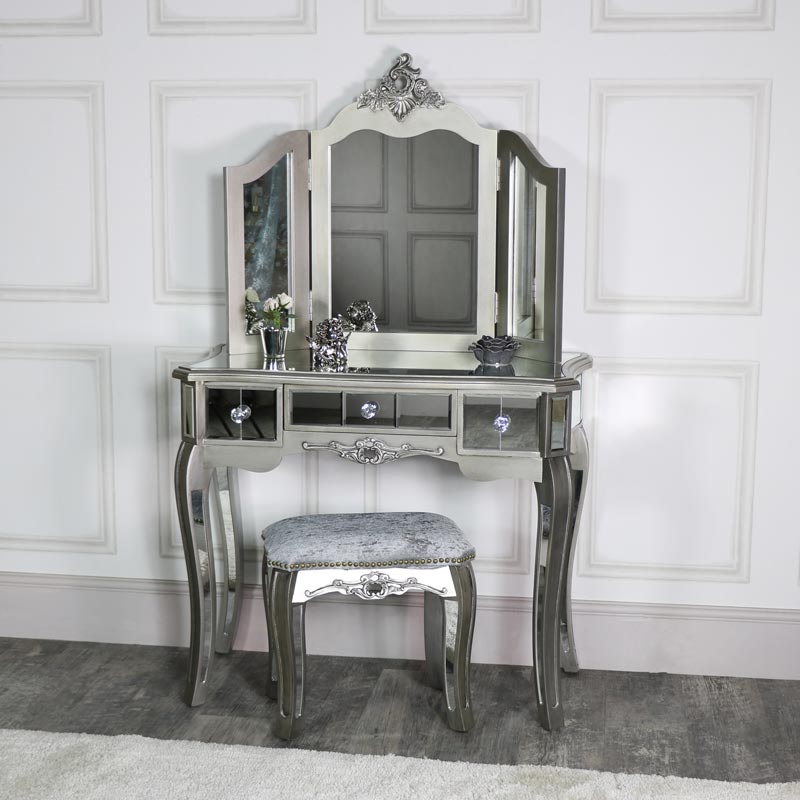 Tip 2.) Create a space just for you
Your bedroom may be a place for sleep, but it's also where you get ready in the morning. Designate yourself a slice of space that just for you and invest in a dressing table set, to help you get ready in style. Store all of your favourite and most used makeup, toiletries and hair products in one place and make your morning routine one of relaxation!
Our top selling Dressing Table Set is from the Stunning Tiffany Range. The Tiffany Rage is a vintage inspired, antique silver collection of mirrored furniture with ornate detailing and crystal style handles. This dressing table set is perfect for those who prefer luxurious style interiors and glamorous decor.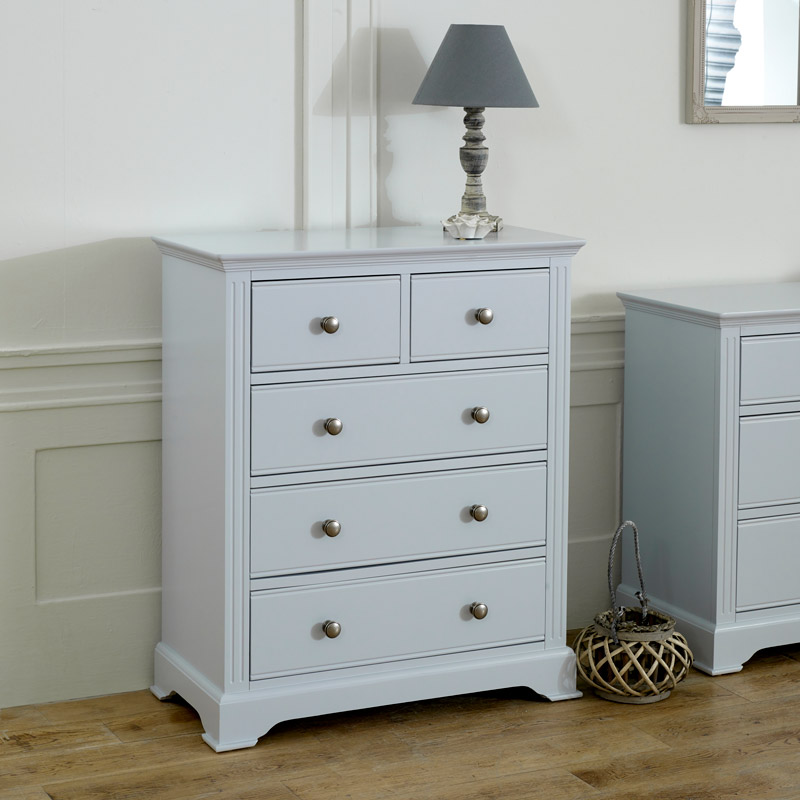 Tip 3.) Keep it decluttered
Keeping too much clutter in your bedroom is the quickest way to make a room look untidy. Any type of bedroom furniture will help you organise your home and make the most out of the space available to you. One of the best ways to declutter is by introducing a chest of drawers! Chests of drawers are an ideal bedroom furniture choice as not only can you use the drawers for storage, but the top of a set is fabulous surface storage!
For those who prefer Grey interiors, one of our most popular chests of drawers designs is this classic, sleek Davenport Grey Range! A stylish collection of wooden furniture with a pale grey painted, satin finish, simple grooved detailing and rounded silver handles. There are a variety of chests available in this range, depending on your sizing needs.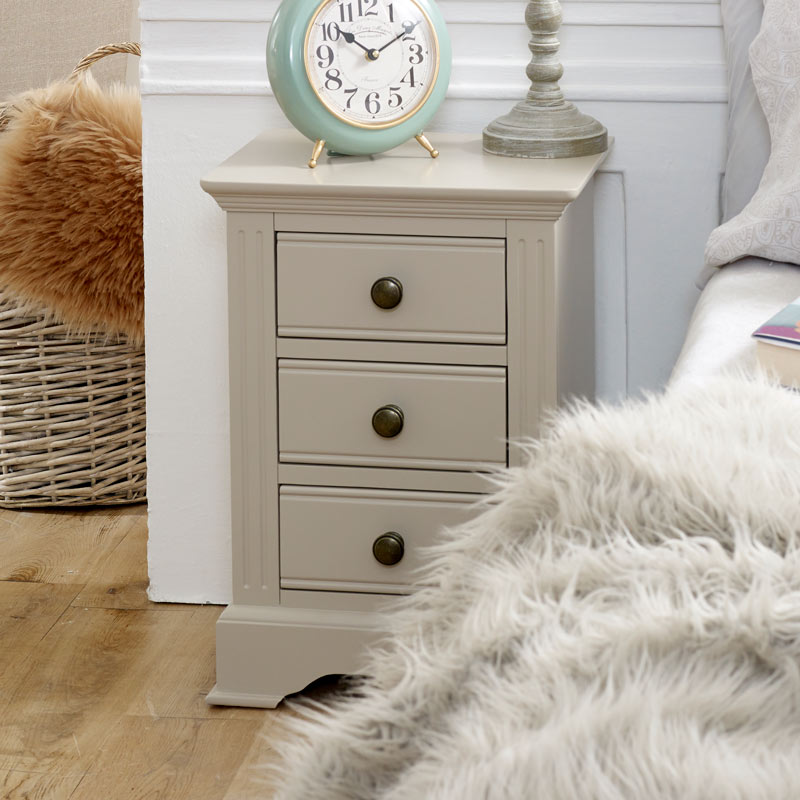 Tip 4.) Have something on the side
A bedside table can make all the difference when it comes to bedroom storage. A bedside table is ideal for a little extra storage, without taking up too much space.
If you prefer to keep your delicate separate, use your bedside! If you like reading before bed, a side table is ideal for storing your night time read. Or if you rely on your phone for a wake up call, keep it safe in your bedside drawer!
One of our bestselling Bedside Table designs is from the Davenport Taupe- Grey Range, a warm toned, satin finished collection of wooden furniture with a classic design. This bedside table comes with 3 handy drawers for storage use!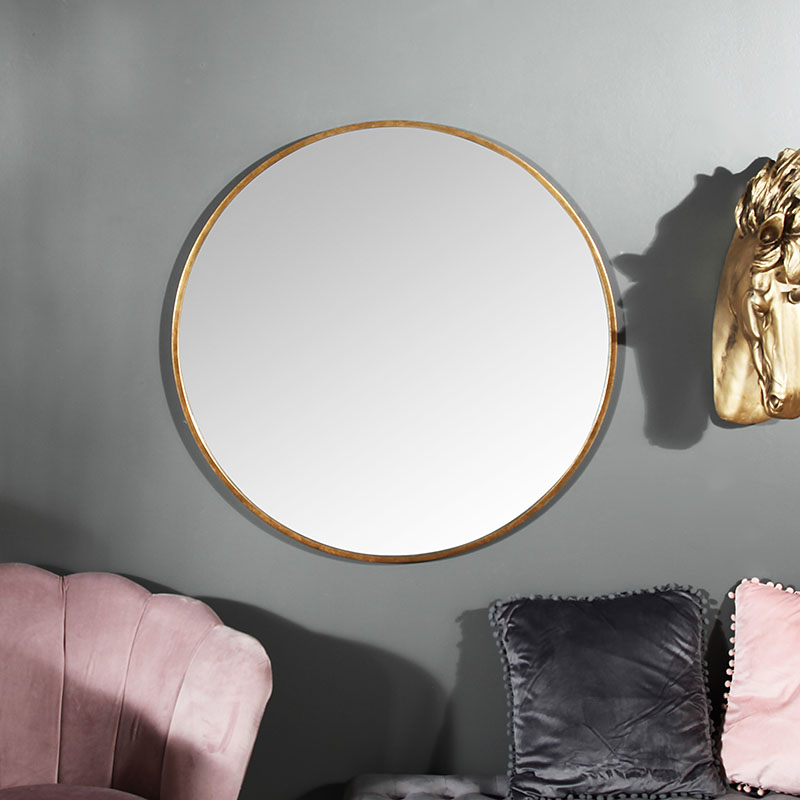 Tip 5.) Love your reflection
If you are going to invest in one piece of bedroom decor, make it a mirror! Why? Because introducing a Mirror into any room makes a space appear larger, brighter and more airy! We boast a beautiful collection of mirrors in a wide variety of sizes, styles, shapes and colours. One of our top trending wall mirrors is this gorgeous Large Round Gold Framed Wall Mirror. An ideal mirror choice for sitting above a chest of drawers, above a bed, console table or as its own feature wall decor piece!

Click Here to shop all Bedroom Items: https://www.melodymaison.co.uk/bedroom/
Bedroom Dressing Tables Furniture Mirrors