PR@melodymaison.co.uk
Rachel Oates
01302 741003
(can be found on press loft)
www.melodymaison.co.uk


Father's Day Gift Guide
Father's Day is on its way and now is the time to panic!
Honestly, we get it, Dads are notoriously difficult to buy for.
It seems we are all stuck in an infinite loop of socks, chocolates or maybe the odd piece of sporting memorabilia.
Here comes Melody Maison to the rescue!
We have created a gift guide to make your Father's Day run smoother, including a mix of quirky, retro and totally cool items we know he will love.
Have a browse and find the perfect father's day gift for your old man!
Gift 1.) Is your Dads favourite time of year when he's on holiday?
Why not pick him up one of our Large Rustic World Map Hanging Canvas Print's?
A vintage inspired piece of statement wall décor that looks just as stylish in a living room as it does a bedroom – or a man cave! Remind him of all those fabulous trips and help him plan his next one!
ÂÂ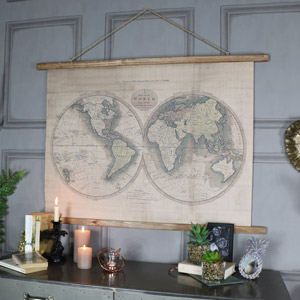 https://www.melodymaison.co.uk/large-rustic-world-map-hanging-canvas-print.html



Gift 2.) It's called 'Dad Rock' for a reason!
If your father figure loves that smooth vinyl sound and air guitars to Queen, this Industrial Retro Style Record Storage Cabinet is made for him!
This is one of our best selling uniquie father's day products due to its industrial design, quirky look and retro vibe.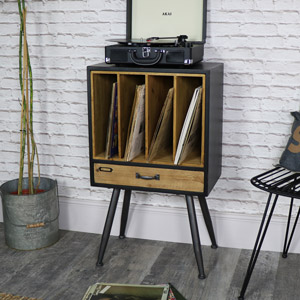 ÂÂ https://www.melodymaison.co.uk/industrial-retro-style-filing-cabinet-with-extra-storage.html



Gift 3.) Is he a bit of a book worm?
Then grab him these fabulous Black Bicycle Bookends!
A great gift for dads who love to read or for those whom are cycling enthusiasts!
ÂÂ


https://www.melodymaison.co.uk/bicycle-bookends.html



Gift 4.) Does your dad love everything vintage?
Treat him to this stylish Antique Wooden Miners Lantern Style Table Lamp – a fantastic addition to an office or reading corner!
ÂÂ


https://www.melodymaison.co.uk/antique-wooden-miners-lantern-style-table-lamp.html


Gift 5.) Has your dad got a touch of national pride?
We think he will adore this Red London Telephone Box Mirror!
Quirky, cool and a little bit retro this would look fabulous in any living room, office or tool shed!
ÂÂ


https://www.melodymaison.co.uk/red-london-telephone-box-mirror.html





Gift Guide:
Gift 1.) Large Rustic World Map Hanging Canvas Print
https://www.melodymaison.co.uk/large-rustic-world-map-hanging-canvas-print.html
ÂÂ
Gift 2.) Industrial Retro Style Record Storage Cabinet
https://www.melodymaison.co.uk/industrial-retro-style-filing-cabinet-with-extra-storage.html
ÂÂ
Gift 3.) Black Bicycle Bookend
https://www.melodymaison.co.uk/bicycle-bookends.html
ÂÂ
Gift 4.) Antique Wooden Miners Lantern Style Table Lamp
https://www.melodymaison.co.uk/antique-wooden-miners-lantern-style-table-lamp.html
ÂÂ
Gift 5.) Red London Telephone Box Mirror
https://www.melodymaison.co.uk/red-london-telephone-box-mirror.html